The Adaptive Reuse Revolution
The adaptive reuse revolution reduces the carbon impact of buildings. It's without spending a lot. Mainly, it works by repurposing structures. It's even without reducing their heritage value. Repurposing is a matter of the development phase. It recreates a structure or building instead of demolishing it. The project is doable. But it will only work with the cooperation of the surrounding communities.
The adaptive reuse revolution can impact the environment. Moreover, it affects people's lives, including future generations. So, it's crucial to understand how carbon affects the impact of a building's life cycle. It pertains to the carbon that gets into the air. This thing happens while using materials to create a new structure. Hence, the reuse strategy of buildings includes design resilience. It will help advance the revolution's goals.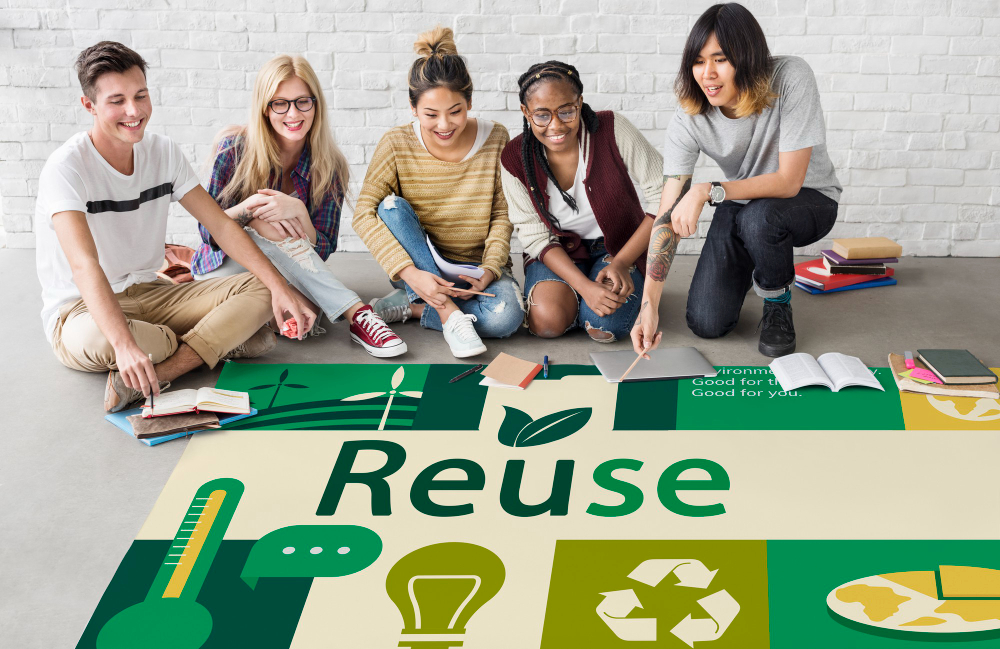 Repurposing and renovating existing structures and spaces will save owners money. Moreso, they will allow developers to decrease the amount of waste. These are waste produced by debris during construction. This move will save up to 90 percent of construction materials. It's per the US Environmental Protection Agency.
Why is this move cost-effective?
Repurposing existing structures costs less. It's compared to demolishing them to build new ones. Property conversions will also give owners municipal incentives. It's mainly when their properties have historical significance. The adaptive reuse revolution makes buildings and structures safe for the environment. It will ensure that future generations will enjoy a secure environment.
Planning is vital in every step taken to get this project done. Additionally, it's crucial to consider scale in repurposing and reusing structures. Every action toward fulfilling the project's goals will impact the environment. Such measures include reusing interior materials and furniture.
Moreover, its effects will have a more significant impact. It's especially if more cities and communities will take part. There's a need to connect with the community and neighbouring cities. Let's examine the strategies to implement this project.
Products
The project intends to pursue the following agenda:
Use products from local sources. Get supplies from nearby sources. It will decrease vehicle carbon emissions. Likewise, the move will help local businesses to thrive.
Give recycling a different meaning. The project will encourage more people to recycle. It's through repurposing or reusing. They include using (or reusing) office supplies, furniture, decor, and construction materials.
Interiors
It will put in place actions based on the following goals:
Use easy-to-use materials. Developers must use removable doors and carpets. It's instead of a ceiling tile, drywall, or flooring covered in linoleum.
Choose materials with less carbon. Developers must use materials that produce less carbon. They include cross-laminated timber, stone, and brick. So, avoid using materials known to have more carbon, such as steel or glass.
Planning the design. Use tools to help plan and create reduction strategies.
Buildings
Here are the plans for the structures under the project:
Consider upgrading enclosures. This project will redesign structures. It's to withstand the evolving local climate.
Inspect the shell and building's core. Developers must assess all structure parts. It includes the roof, facade, and slabs. This way, they will know which ones to repurpose and which parts need replacements.
Cities
Las Vegas is among the leading cities planning for better ecological building implementation. Here are the other goals intended for the vision:
Let the community know about the plans
Developers need to inform people in the area. So they can share their opinions. Mainly, they're about the cultural, social, and historical repurposing of structures.
Proactively invite prospective partnerships
Project leaders must invite nearby municipalities to join the plans. They must know how they will enjoy the project in the long run.
Always consider what the community needs
The project allows the development of revitalized and more sustainable cities and communities.